I am excited to announce the winners of my 100th Post Giveaway! I really wish I could have given everyone something for being so supportive over the past year. I am having a blast getting to know everyone and having a whole new community in the blogging world.
For the $20 Amazon.com gift certificate
- # 36: The Schauble Family
And the $10 Amazon.com gift certificate
- # 11: Jen
Congratulations! Watch your email for your prize. (Please contact me if you do not receive your gift certificate within 48 hours.)
And now, the latest free books:
Reminders:
Prices change without notice and books are usually only free for a limited time. Always check the price before buying.

You can read these books even if you don't have a

Kindle

by downloading the app for your device

here

.
Please consider following my blog on Google Friend Connect or by 'liking' my

Facebook

page. I post the books as soon as I find them on facebook, so you will get them faster :)
If you download a book, please 'share the love' using the buttons below the post to let your friends know and please leave a comment. I love to hear from you!
If you enjoy the free books, please consider shopping through my links when you do purchase from

Amazon

. The little bit of commission I get helps me justify the time I spend on the computer to the Soldier :) Thanks!
The Message NT w/ Ps and Proverbs Burg Leather
Essential Lessons on Leadership (Collection)
Allies and Enemies: How the World Depends on Bacteria
Leading at a Higher Level, Revised and Expanded Edition: Blanchard on Leadership and Creating High Performing Organizations
And I found a new bargain Bible:
Authorized King James Version Holy Bible for Kindle (Kindle MasterLink Technology)
($0.99)
I found this one for Kindle, the book that everyone is talking about. Has anyone read it yet? I would love to know what you think.
Love Wins: A Book About Heaven, Hell, and the Fate of Every Person Who Ever Lived
($10.99)
What are you reading this week?
Linking this post up for Military Monday Blog Hop!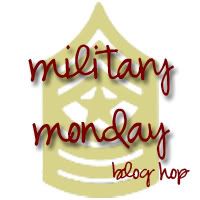 Love,