I am so excited that I am finally linking up with
Goodnight Moon
for "What's YOUR Song?" I always have great plans, but forget each week. Blame it on deployment brain...
This past week, the Soldier and I celebrated our 19th wedding anniversary. He - of course - wasn't home, but at least he is in the states and we are counting down this deployment in weeks and not months anymore. It has been a long year!
When we were dating, I lived about 90 miles away (in the middle of nowhere) and the Soldier spent a good part of his time driving his old, beat up Nova out after work to visit for few hours and then drive back to town.

Happy 19th Anniversary to my amazing Soldier. I love you!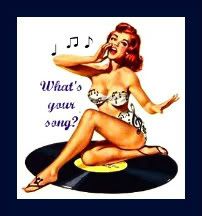 Love,