This Saturday would have been my daddy's 62nd birthday. It's kind of hard to imagine him as an old man, since he has been gone for twenty years.
I still miss him more than I would than I would think possible after all this time. It makes me sad that he wasn't here to walk me down the aisle or to see his grandbabies born.
He was an amazing man who loved his kids more than anything. What I wouldn't give to be able to go back in time and tell him how much he meant to me...
I miss you daddy.
I will admit that I am not much of a Country music fan, but we grew up on Hank Williams, Jr. (it was the 80's and we lived in the mountains of Montana, what can I say?). This was daddy's song. We even played it at his funeral and buried him with his cowboy hat, boots and .45.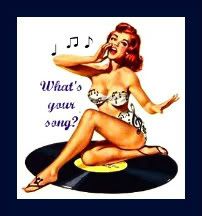 Love,