A few 'quick' things before this weeks song:
*I have one giveaway still going on (only 24 hours to go!) for a copy of "Heiress" (it's amazing!) and a new one starting tomorrow for a chance to win a copy of Tricia Goyer's "Along Wooded Paths".*
*If you are a Military Wife looking for ways to better connect with your Soldier/Sailor/Airman/Marine (even when he is deployed!)?

Join in "The Husband Project" starting October 10th. There will be prizes!*
Okay, housekeeping out of the way....
My song this week is a great song from
Les Misérables, done by my favorite tenor, Anthony Kearns. He does an amazing job on it. I hope you enjoy "Bring Him Home".
Linking up with Goodnight Moon for "What's YOUR Song"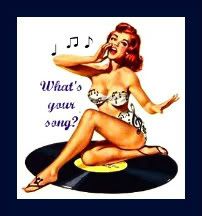 Love,