First, I want to say a big thank you to Brea at Utterly Chaotic Designs for my new look! She was wonderful (I am not easy to work with) and has the best prices on the web (trust me, I looked). And she has an amazing military discount.
Not all of the pages are up and going yet, I promise to get everything done soon...
But I am leaving in the morning for Seattle!
Photo borrowed from Wikipedia :)
Unfortunately, it is only for a few days and it is to see a new specialist - but I will get to see my Soldier!! He is still on a medical hold and trying hard to get sent to a Community Based Warrior Transition Unit, so he can have his surgeries at home.
Don't miss my current contests while you are here. Enter to win a copy of Susan May Warren's
Baby, It's Cold Outside
and Laurie Alice Eakes
A Necessary Deception.
October's list
still has some free books on it (please check prices before you download, so there aren't any surprises!) and I promise a new list the first week of November.
Linking up for Semi Wordless Wednesday with Flip Flops & Pearls!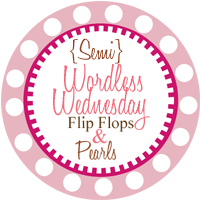 Love,