In a few hours, I will be flying to Colorado to see my very favorite tenor, Anthony Kearns, perform in Die Fledermaus.
Does it count for Semi Worldless Wednesday if it is a video? :)
I also get to meet my friend Fay in person for the first time. We have been friends for almost 12 years and have never met.
A big thank you to my amazing Soldier who bought me the tickets to go and to my mom, who is watching all the kiddos for a couple of days.
I promise a post with pictures when I get back!
Linking up for Semi Wordless Wednesday with Flip Flops & Pearls: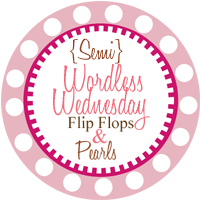 Love,