Please check out my giveaway for a chance to win a copy of "Married Mom, Solo Parent"!
It is freezing here (like -7) and there is more snow than I want to deal with. I was tempted to put up "It's Beginning to Look a Lot Like Christmas", especially since Christmas was so nice I wore flipflops...
But, since we homeschool, no snow day for us! (I will admit to still being in my pajamas.)
Today, I am torturing my children with Schoolhouse Rock and I thought that "Three Ring Government" was appropriate for the circus that is going on in the political world.
Is it Friday yet?
Linking up with Goodnight Moon for "What's Your Song?"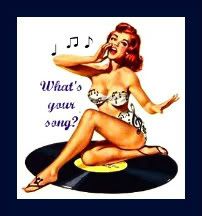 Love,